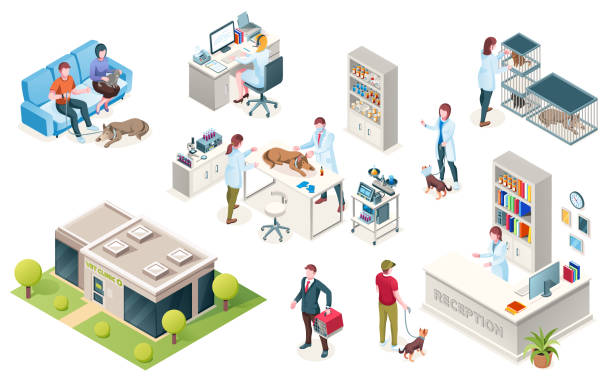 Collection Agency for Veterinary Clinics? Finding the right agency comes with unique challenges, and we're here to help you and your business thrive while maintaining your passion for helping animals.
Running a veterinary clinic is not just about your love for animals; it's also a business that needs to generate revenue and maintain positive cash flow to continue providing care to the pets you adore. Without a healthy cash flow, it becomes challenging to deliver the level of care your furry patients deserve.
Our team has been serving veterinary professionals for years, working closely with them to improve their practice's financial health through effective collections and cash flow management. We'd like to share some valuable tips on enhancing your cash flow if you're operating a vet practice:
Bill at the Time of Service
While we understand that emergencies and last-minute appointments can happen, try your best to collect payment at the time of service. Settle fees with clients on the spot whenever possible. Additionally, make sure you have current demographic information on file for your customers. This can be just as important as collecting payments.
Immediately Invoice Unpaid Clients
For clients who leave without paying, issue an invoice promptly. You can provide a physical copy as they leave or mail it to them ASAP. Ensure you have their complete contact information, including mailing addresses and phone numbers.
Offer Multiple Payment Options
Make it convenient for pet owners to settle their bills. Accept various payment methods, including credit cards and even digital wallets like Apple Pay. Ensure your credit card terminal and online payment portal are up to date.
Leverage Practice Management Software
Your chosen veterinary practice software can connect all aspects of your business, from accounting to invoicing and receivables. Utilize this software to track your financial standing and review reports regularly. Consider discussing these reports with your bookkeeper or accountant on a weekly basis.
Choose The Experienced Collection Agency
If you need assistance with collections, opt for a collection agency experienced in working with veterinary practices. Ensure the agency understands the unique challenges and emotional aspects of your industry. Diplomacy and tact are crucial when dealing with pet owners who may be upset over their pet's care. Look for an agency with excellent customer service and an online portal for convenient account management.
If you need a collection agency for veterinary clinics that understands the ins and outs of your veterinary Clinic, don't hesitate to reach out to Central Professional Services. Contact us for a free consultation. We're here to support your practice and help you maintain your dedication to the well-being of animals.